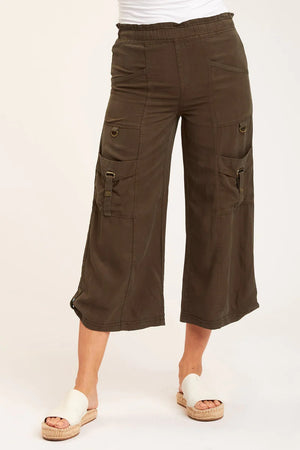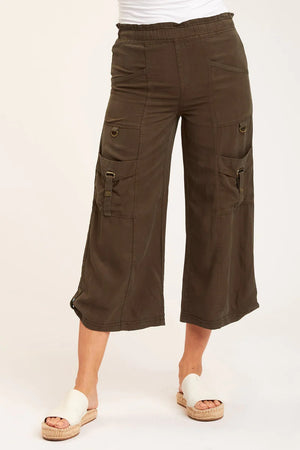 XCVI | Sumas Culotte
PLEASE NOTE: Due to the nature of the dye process, the color may look different under different lighting conditions, and may vary from a greener shade to a more brown one.
A paperbag waist paired with brass details and a tabbed hem are all the rage in this culotte.
Soft Twill: 100% Tencel.
Inseam: ~24".
Front Rise: ~11".
Back Rise: ~16.75".
Waistband: Elastic.
Color Description: Dark forest green.
Preshrunk.

Machine washable.
Imported.