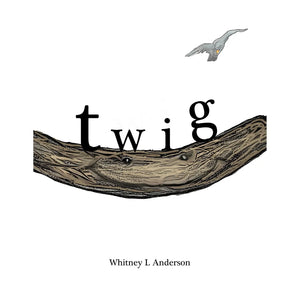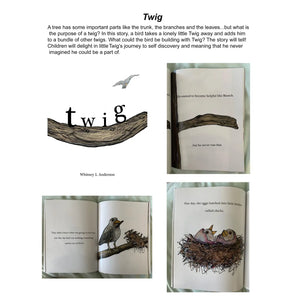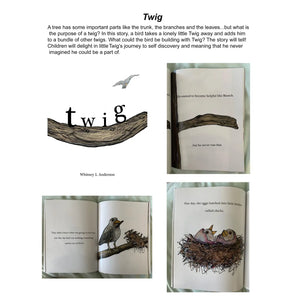 Whitney Anderson | The Twig
A tree has some important parts like the trunk, the branches and the leaves...but what is the purpose of a twig? In this story, a bird takes a lonely little Twig away and adds him to a bundle of other twigs. What could the bird be building with Twig? The story will tell! Children will delight in little twig's journey to self discovery and meaning that he never imagined he could be a part of.
Recommended ages 1-8

Published 2021

Hand-drawn illustrations and story by Whitney L Anderson
About The Author 
Whitney is a 9x published author and multidisciplinary fine artist practicing in the mediums of drawing, graphic design/illustration, painting and collage. She has showcased her work nationally and internationally. Born in Alaska, she is the daughter of a 3rd-generation salmon boat captain and spent every summer working on the Aleutian Peninsula with her family. Whitney spent her primary school years in Mukilteo, WA and later moved with her family to the Rocky Mountains of Colorado.