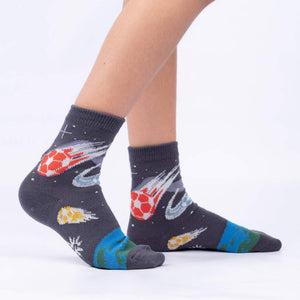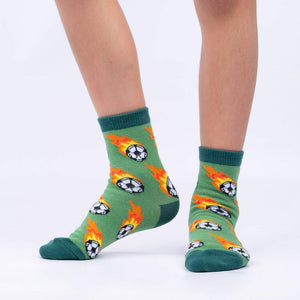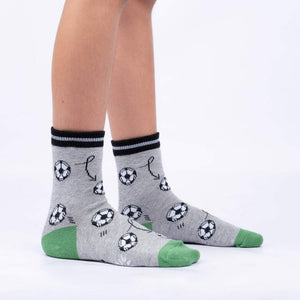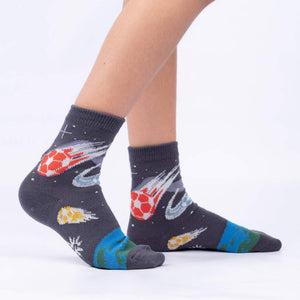 Sock It To Me | Kick It Youth Crew 3-Pack
Value bundle for sports and STEM kids with a pair of glow-in-the-dark socks! Soccer is played all over the planet, and not just Earth but out in space among the stars and other galaxies.

Sizing & More
Made in S. Korea.
Our combed cotton threads are certified by OEKO-TEX® Standard 100, which means we leave out harmful chemicals to keep your skin safe and happy.
Approximately fits children ages 3-6, shoe size 8-13.