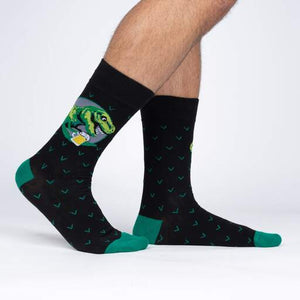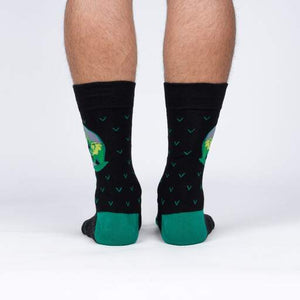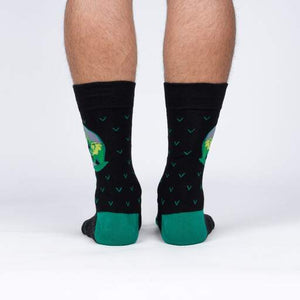 Sock It To Me | Brewed to a T
Description 
Beer is the T-Rex drink of choice. Wine bottles are too hard to open with their tiny arms, and they just don't love cocktails. But beer? They love beer. IPAs, sours, you name it.
Made in S. Korea.
Our threads are certified by OEKO-TEX® Standard 100, which means we leave out harmful chemicals to keep your skin safe and happy.
Approximately fits men's shoe size 7-13 and women's shoe size 8.5-14.5.
Fiber Content
64% COTTON, 34% POLYESTER, 2% ELASTANE EXCLUSIVE OF ELASTIC