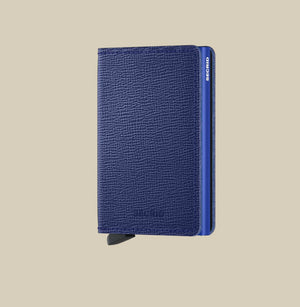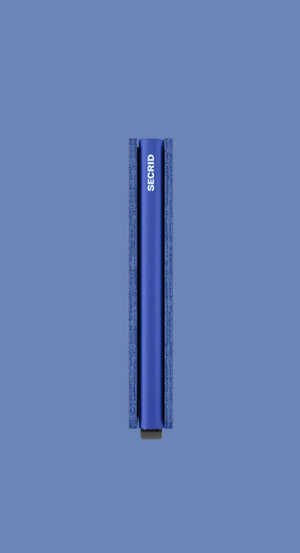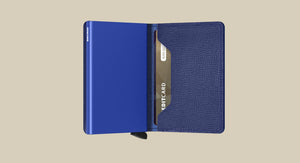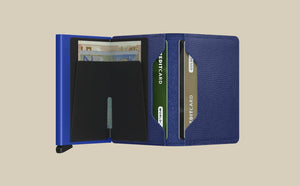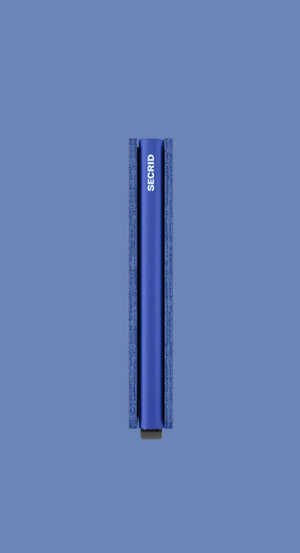 Secrid | Slimwallet
The Slimwallet is a modern take on the classic billfold. With its slim profile it fits perfectly into every pocket. The generously cut leather holds at least an additional six cards, banknotes and business cards.
The patented mechanism allows you to slide out your cards with one simple motion, ready for immediate use. The aluminium protects from bending, breaking and unwanted wireless communication.
Crisple
Embossed with a fine Saffiano print, Slimwallet Crisple Black ensures a long-lasting feeling of luxury. This leather is resistant to staining and scratching.
Crisple is corrected-grain leather, made in Holland from European cowhide. 
Holds
4 embossed or 6 flat cards
6 extra cards
Banknotes
Business cards
Receipts
Size and weight
Footprint
The cradle to gate production of this wallet, packaging included, has the following footprint in terms of greenhouse gas emissions, water usage and energy usage.