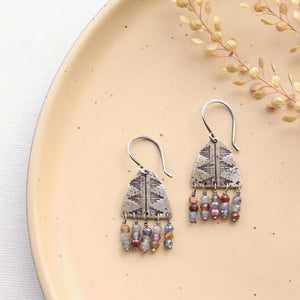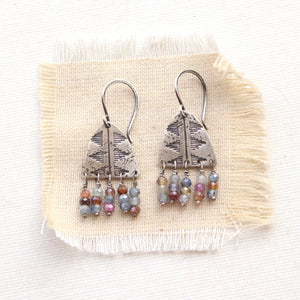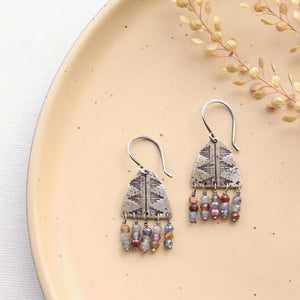 Sarah Deangelo | Pakal Arch
The word "pakal" is Nahutl for shield, which is the inspiration behind this collection. A rich fringe of rubies and sapphires adorn delicately stamped silver arches. Bold and playful.
Measure just over 1 1/2".

Handmade Shepherd hook ear wires. 

Sterling silver, which has been oxidized and hand polished for an antique finish.