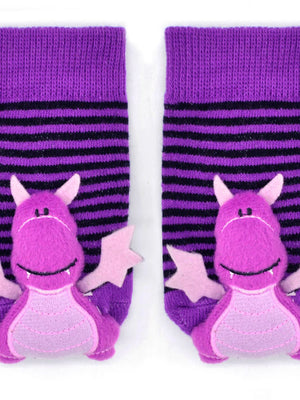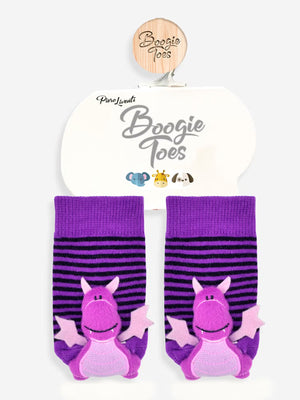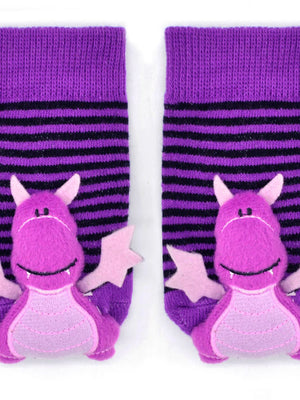 Boogie Toes | Purple Dragon
Bring a little fantasy and magic to any child's wardrobe with these smiling dragons. Featuring two-tone purple with wings and horns, they're ready to fly into your heart. A black and purple striped sock body makes an eye-catching backdrop. Rubber grip-bottoms provide traction for new walkers and friendly stuffed dragon faces double as rattles. Boogie Toes are the perfect addition to any kid wardrobe and make great gifts too! 

100% Combed Cotton Rattle Accessory Socks.

Hand Linked.

85% Cotton, 10% Nylon, 5% Spandex.