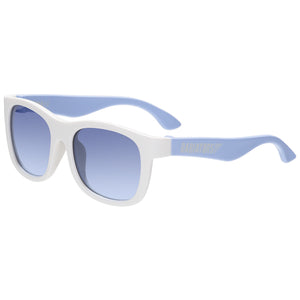 Babiators | Fade to Blue
The classically cool Navigators that you know and love are now available in a fun new two-tone design with colorful, tinted lenses!
These awesome shades put an effortless spin on kids protective eyewear (both style-wise and because your child will want to wear them!).
Babiators' award-winning sunglasses for children protect against 100% of UV rays (and boring style) and are virtually indestructible.
Made in China