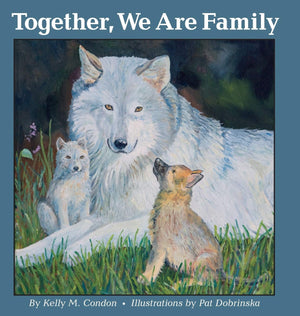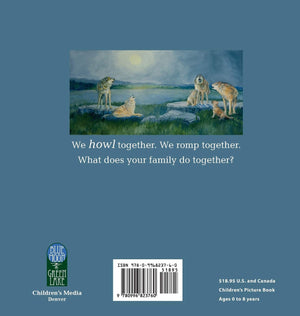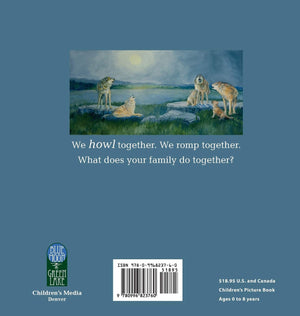 Kelly Condon | Together We Are Family
"We howl together. We romp together ... We rest and dream together."
What does your family do together?
Celebrating the love and joy found within a family, Together, We Are Family, by Kelly M. Condon and illustrated by artist Pat Dobrinska, explores a day in the life of a family, from rising to bedtime, depicted by beautiful images of a wolf family working and living together. Children 2 - 8 learn that "families come in many shapes and sizes. They love us unconditionally, protect us from harm, and help us find our way in this world," author Kelly M. Condon reminds her readers. The beautiful hardcover book also includes brief educational texts so that children may learn more about the amazing natural world where the wolf family makes its home, which inspire a sense of collective community and awe. Together, We Are Family is sure to become a favorite for 'snuggle time' experiences of shared love and joy.