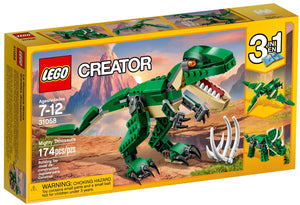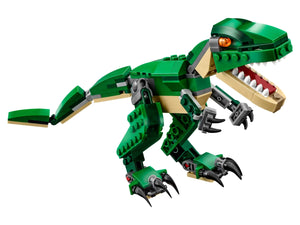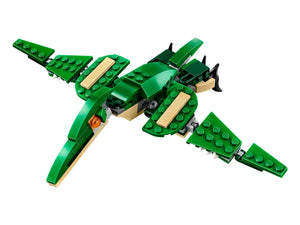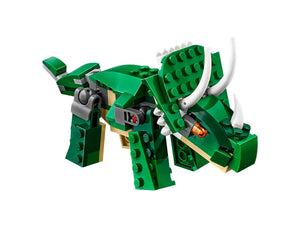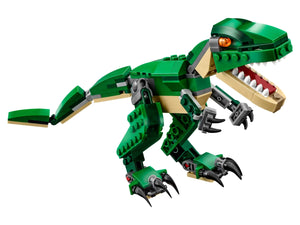 LEGO® | Mighty Dinosaur
Have fun with the awesome T. rex, featuring a dark-green and beige color scheme, bright orange eyes, posable joints and head, large claws and an opening mouth with pointed teeth. Also includes the dinosaur's prey in the form of a buildable rib cage. Rebuild this 3-in-1 LEGO® Creator Mighty Dinosaurs model to create a Triceratops or a Pterodactyl.
This set includes over 170 pieces and offers an age-appropriate build and play experience for ages 7-12.
Rebuild to create other Mighty Dinosaurs.
T. rex measures over 4" (11cm) tall.
Triceratops measures over 3" (9cm) tall.
Pterodactyl measures over 1" (4cm) high, 7" (18cm) long and 9" (25cm) wide.