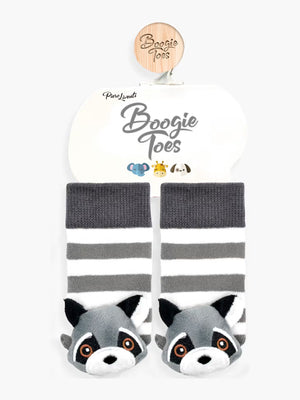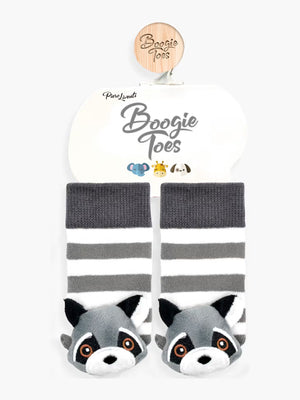 Boogie Toes | Clever Raccoon
These clever raccoons won't steal anything but your heart! Just like the real thing, our raccoons sport black around the eyes and adorably mischeivious expressions. Grey and white stripe socks complete the entire raccoon experience. Rubber grip-bottoms provide traction for new walkers. And stuffed raccoon faces double as rattles. Boogie Toes are the perfect addition to any kid wardrobe and make great gifts too! 

100% Combed Cotton Rattle Accessory Socks.

Hand Linked.

85% Cotton, 10% Nylon, 5% Spandex.