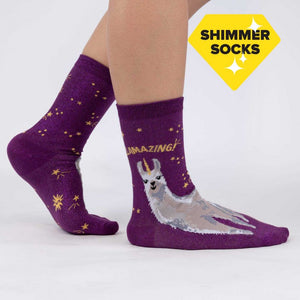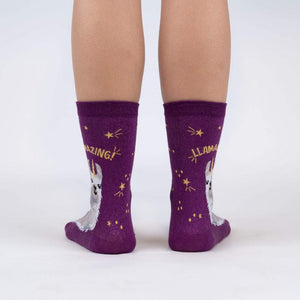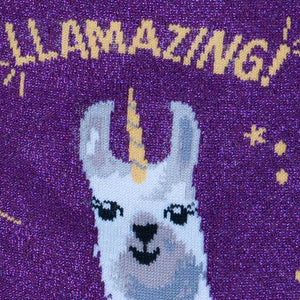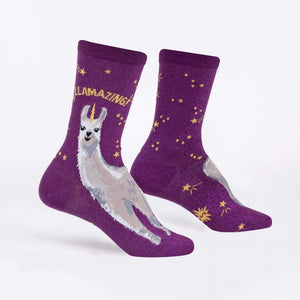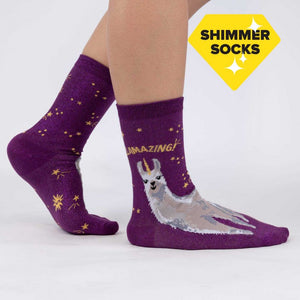 Sock It To Me | Llamazing!
Nothing says "amazing" quite like a llama with a unicorn horn. That's because llamas with unicorn horns pronounce it "LLAMAZING!" In honor of this rare species, we've made this cozy and cute purple sock with metallic threads that sparkle, giving it an extra special feeling for days you want to feel amazing! It's no drama, only llama, with our Llamazing! Crew Socks.
These socks are part of our Shimmer series, made with metallic threads that sparkle!
49% Cotton / 38% Polyester / 10% Metallic / 3% Elastane. Made in Korea.
Our threads are certified by OEKO-TEX® Standard 100, which means we leave out harmful chemicals to keep your skin safe and happy.
Approximately fits women's shoe size 5-10 and men's shoe size 3.5-8.5.